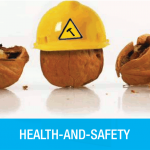 REINOSO CONSULTORS team is formed by specialists in a wide range of disciplines, who can offer your company:
• Design and implementation of
– Effective EHS systems for companies with a large number of workplaces, involving a wide range of activities.
– Adequate measures to meet quality and assurance requirements for internationally established organisations
– Improved processes to reduce accidents drastically
– Internal audit systems for continuous EHS improvement
– Intra or inter-company benchmarking
• Independent audits according to proven methods
• Effectiveness analysis of existing or planned EHS systems
• Management support in system review
• EHS oriented 'RCA' and 'FMEA'
• Implementation of tasks related to work at height using IRATA Level 3 certified experts, with extensive experience in the wind sector:
– Design of operations
– Provision of rescue teams for VIP visits to wind turbines or other facilities with difficult acces.
• Support and advice for
– The selection of specific personal protective equipment
– Certification of personal protective equipment
– Machinery certification
– The design of heavy load crane operations
• Interpretation and guidance in the implementation of international standards.